MANICURE ENHANCEMENTS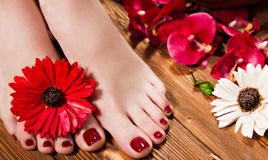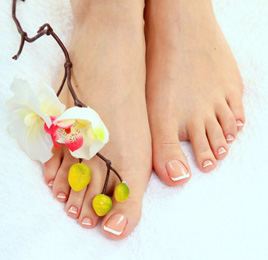 BASIC MANI
$25
Shape, cuticle trim, soothing lotion and polish
PARAFIN MANI
$35
Basic manicure including dip hydration paraffin wax help to restore moisturizing the skin.
GEL POLISH MANI
$40-45
A chip resistant, long lasting, mirror finish gel polish with basic mani
HEALING HANDS MANI
$40
Manicure with special age-reversing collagen gloves. Experience rejuvenating massage with soothing lotion and finishing polish.
ALLURE SIGNATURE SPA MANI
$50
Our guests favorite. Organic scrub, soothing paraffin, moisturizing body butter, 10 mins hand & arm massage
ULTIMATE SPA MANI
$60
Organic scrub, smoothing masque, warm softening paraffin, hydrating cream, 15 mins hand arm & shoulder massage
PEDICURE ENHANCEMENTS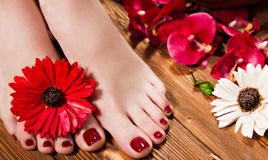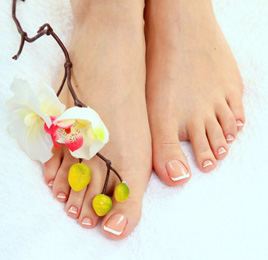 SPA PEDI
$50
Callus removal, Exfoliation scrub, deep hydration masque, 10 mins relexology massage
EXFOLIATION & PARAFIN PEDI
$55
Callus removal, exfoliation scrub, soothing dip paraffin, 10 mins reflexology massage
ORGANIC SPA PEDI
$60
Callus removal, Organic scrub, rejuvenation masque, butter cream, 12 mins tension tanubg massage, polish
DELUXE SPA PEDI
$70
Repair dry cracks, rejuvenation masque and replenish moisture with a soothing dip in paraffin and enjoy an extended 15 mins massage from feet to knees
ALLURE SIGNATURE SPA PEDI
$90
The ultimate combination. Enjoy a deep soak, exfoliation scrub, soothing moisturizing masque, warm foot paraffin wax, with 15 mins relaxing reflexology massage foot, 10 mins neck & shoulder massage.
ADDITIONAL TREATMENTS
Shoulder & Neck Massage 15 mins
$30
Gel color polish for hands or feet
$20 - $25
CLASSIC NAIL SPECIALTIES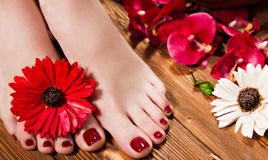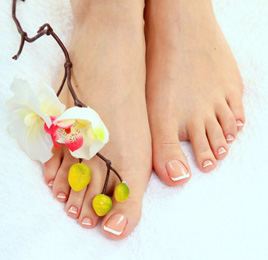 NATURAL NAILS
2 fingers or toes design
Extra $7
French or American Mani
Extra $5
Polish change
Hand $20 / Feet $20
Gel Polish Change for Hands or feet
$35
ARTIFICIAL NAILS
Full set Pink & White Acrylic
$65+
SNS (dipping powder)
$55 - $65
CHILDREN TREATMENTS
(under age 10)
BASIC Mani / Pedi
$20/ $30
Soak, clean, shape, moisturize, & polish
SPA Mani / Pedi
$20/ $45
Sugar scrub, moisturizing masque, massage, polish
Polish change hands/feet
$15/ $15
HAIR SERVICES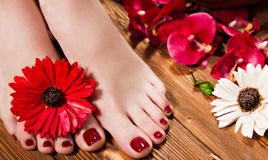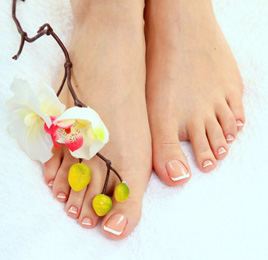 Flat Iron & Curling Iron
Extra $20
*Services require a preliminary consulation. Prices vary according to length, thickness and additional services. Hairstyle and blow dry priced at request.
HAIR COLOR SERVICES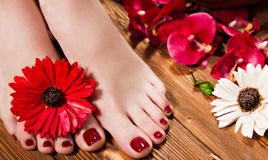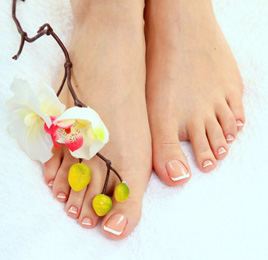 Virgin tint permanent
$100+
Partial highlight or low light
$100
*Deep Conditioning Treatment
+$30
EYEBROWS & EYELASHES ENHANCEMENT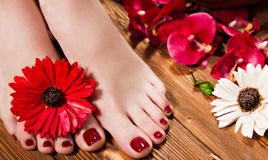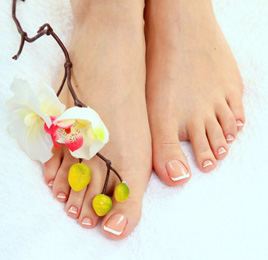 MASSAGE – RESTORE YOUR MIND & BODY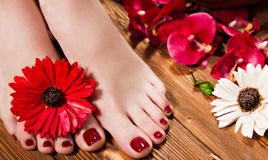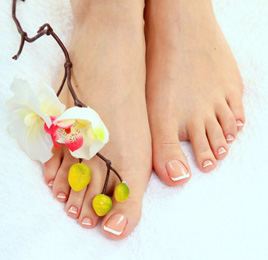 Neck & Shoulder – 15 mins
$30
Head & Scalp – 15 mins
$30
Combination – 60 mins
$120
WAXING